Pisellino, Uova e Farina.
The authenticity that distinguishes us is reflected in our competent and considerate staff, ready to meet our customer's needs. We offer unique and delicious products with top-quality ingredients. We use everything in our kitchen that the earth gives us without altering or modifying it; as we start from the ground, everything evolves with devotion and sacrifice through our hands.
Natural products give an unmistakable flavor to our creations, accompanied by the smile that characterizes us because we carry out our work with dedication and passion. By choosing us, you will have the guarantee of 100% made-in-Italy products from the fields to your table. We strongly believe in quality understood as totally handcrafted creations respecting nature and the materials it offers us without altering the flavor with artificial ingredients.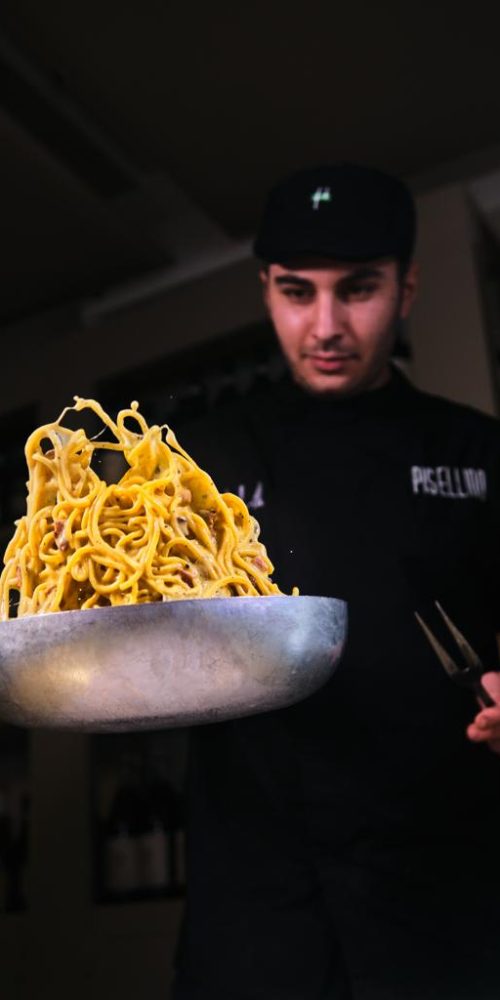 We consider everyone's diet and welcome vegans, vegetarians, celiacs, and any other category's needs by offering appropriate menus, daily specials, and pizzas that will amaze you! Our prices are unbeatable, and the quality of our service is unmatched.
In our extensive premises, you can sit inside or comfortably outside in the warmest periods in an ample space suitable for children. Thanks to the chef's creativity, you will enjoy the best of Italian tradition, with new and original suggestions. For wine lovers, our well-stocked cellar offers the best of the best, young wines and refined vintage flavors. Thanks to the convenient takeaway service available daily, all we offer can be consumed wherever you want.
Contact us and follow us on our website and social media to stay up to date on offers and daily specials.
The services available to our customers
"I admire the attention to choosing organic and natural products without artificial treatments and chemicals. And what can I say? Italian products are the best, and I am guaranteed to eat healthily here. I am now a regular customer!"